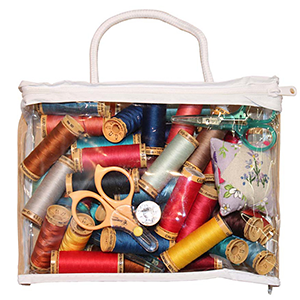 September 11th, 2015
Polyvinyl chloride or PVC is a plastic that falls into the category of a thermoplastic resin, which means that heat re-softens it. Polyvinyl chloride packaging comes in a flexible or rigid form. With the use of various fabrication methods, workers form PVC into bottles, blister packs, food wrap, zip or drawstring bags, and more to keep items from a number of different industries safe in storage or distribution settings. Here at Fusion Packaging we concentrate on manufacturing a wide assortment of stock bags that are even customisable when necessary.
Advantages of PVC Packaging
1. Lightweight
As it is lightweight in nature, packaging with polyvinyl chloride can reduce transportation costs. Bulkier choices increase the weight of the item to the point where industries realize that their shipping costs are too high for their operating budgets at times. Once they change to this less bulky option, they often can meet or lower their shipping budgets.
2. Durable
Polyvinyl chloride packaging is durable. Our bags will hold all types of merchandise ranging from sewing kits to blankets without tearing or breaking. Packaging such as this is from the flexible form of PVC, so it contains a stretchable quality to a point.
3. Odourless
Polyvinyl chloride is odourless, so packaging made with it will not taint the merchandise with an unpleasant aroma. A benefit such as this is valuable no matter what merchandise is inside this packaging.
4. Waterproof
PVC packaging is nonporous and waterproof. It will keep merchandise dry, which also prevents mildew on cloth items. At times during the shipping process, merchandise can be exposed to water from rain or other sources.
5. Printable
Branding is easy with this packaging as it is printable. As a result, businesses can include company logos, product specifications and other information on each PVC bag.
6. Recyclable
Polyvinyl chloride is recyclable. Users should check with their local recycle agencies to learn the ones that specialise in recycling plastics such as this one. Today, we understand that this is an important feature for products to offer whenever possible.
7. Cost-Effective
Packaging with this plastic is cost-effective when compared to the bulkier options available today. In addition, the durability and performance of this packaging provide a company with higher returns on its investment.
8. Wide Assortment of Sizes Are Possible
PVC bags range from small drawstring ones up to large ones that are roomy enough for a bed comforter. A company can select whichever sizes and styles suit their merchandise or purpose the best. Companies regularly require multiple sizes to fulfil their packaging needs.
Businesses, organizations and other types of establishments that are in search of a viable packaging option should consider the advantages of the polyvinyl chloride packaging.
Find out how Fusion Packaging can streamline your PVC packaging supply and cut your costs.
Unit 1/2 Kinwal Court, Moorabbin 3189 VIC Australia
Phone: +61 3 9553 2777
Fax: +61 3 9553 2577
Optimized by NetwizardSEO.com.au