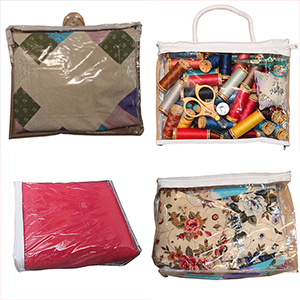 January 13th, 2016
When businesses manufacture products, they not only must pay attention to every detail of the process, including what type of packaging encases the products for protection and sale purposes. Packaging must be able to carry the company's brand and come in a variety of sizes and styles. In addition, it has to be durable, waterproof, attractive and affordable. Customised plastic packaging from Fusion Packaging fulfils all of these needs for your company.

We Provide Custom-Design Guidance
Our experts guide you through the design process. They help you select the appropriate size, style and additional features to fit your company's packaging needs. With this guidance, you will understand which of our packaging choices is ideal for your products.
Choose From a Wide Assortment of Sizes and Styles
On top of the benefits of its design flexibility, customised plastic packaging is formed into various styles and sizes easily. Whether you require our cosmetic packaging, Manchester packaging or garment covers, we can accommodate you. You can customise each group of packaging in the specific way necessary to handle your particular products.
Our Packaging Is Durable and Waterproof
You receive durable, waterproof plastic packaging from our company since we are one of the leaders of our industry here in Australia. All of our clear PVA, PVC, PE and PP packaging are made from the highest quality of materials. The packaging you receive is durable to the point of being puncture resistant along with being waterproof to safeguard your goods against moisture that could damage your products.
Affordable Pricing
Our packaging also is highly affordable since we offer it at competitive prices. In fact, we will beat out our competitors in Australia on all high-volume orders. Your business needs to save money on packaging to channel it to other areas of the company.
Promote Your Brand
Another benefit of this type of packaging is that you can print your brand on it. Through this branding, you place the name of your company in front of your customers enough for it to become a household name. A company needs this type of exposure to be successful and reap steady revenue throughout its years of business.
With all the above advantages, it is no wonder why customised plastic packaging is so popular today. The next time that your company needs to explore packaging, please consult with our company of Fusion Packaging. We strive to satisfy all of our clients no matter what their needs are for our packaging.
Find out how Fusion Packaging can streamline your PVC packaging supply and cut your costs.
Unit 1/2 Kinwal Court, Moorabbin 3189 VIC Australia
Phone: +61 3 9553 2777
Fax: +61 3 9553 2577
Optimized by NetwizardSEO.com.au