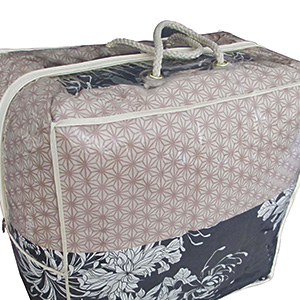 October 27th, 2015
Manchester plastic packaging is a clear PVC packaging option for companies to use to protect their merchandise. With this option, customers can view the items inside it without touching them. No harm comes to the items for this reason. A clear view is not the only reason to use this packaging, as it is also durable and attractive. Fusion Packaging offers a variety of sizes of this PVC packaging in order to fulfil your packaging needs with all types of products from tablecloths to pillows.
Various Styles and Sizes of PVC Packaging
Manchester plastic packaging comes in various styles and sizes, including such ones as:
Clear PVC heat-sealed bags with or without gussets vary in size from 19 cm x 25 mm + 5 cm to 35 cm x 46 cm + 9 cm.
Clear PVC heat-sealed bags with white studs along the length include only two sizes.
Clear PVC zipper bags with or without various types of handles range in size from 25 cm x 33 cm x 3 cm up to 46 cm x 46 cm x 35 cm.
The above are just a sampling of the sizes and styles of PVC packaging available from our company. We also carry a number of other options.
Possible Uses for PVC Packaging
Our PVC options for packaging manufactured from quality materials to ensure that they are durable enough to protect a wide range of merchandise. You can select a suitable size bag for items, such as:
Decorative and bed pillows
Square, rectangular, round and oval tablecloths
Blankets
Comforters
Bedspreads
Sweaters
Throws
Other types of merchandise

The Benefits of PVC Packaging
Whatever packaging you decide to place your merchandise in, it must provide you with numerous benefits, or it will not protect your items as it should daily. Remember, your company's merchandise needs to go through multiple stages before it reaches the hands of customers. Packaging has to protect the items effectively through each stage. Our PVC packaging options provide you with the following benefits:
Protection from moisture as the PVC is waterproof
Provides the customer a view of the product since the packaging is clear
PVC is durable enough to be puncture resistant
Cost-effective packaging option
Customisable for company branding and packaging solutions
Same-day shipping
Manchester plastic packaging is only one of the packaging options we have to offer to you. Consult with our staff members here at Fusion Packaging to discover the exact style and size of bags that will fit your needs. We work with you on the various design options, styles and sizes to ensure that you obtain the packaging your merchandise requires for proper protection and branding.
Find out how Fusion Packaging can streamline your PVC packaging supply and cut your costs.
Unit 1/2 Kinwal Court, Moorabbin 3189 VIC Australia
Phone: +61 3 9553 2777
Fax: +61 3 9553 2577
Optimized by NetwizardSEO.com.au