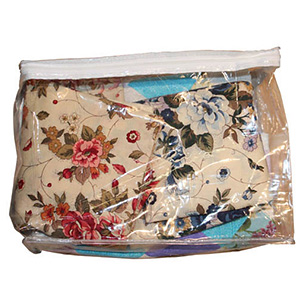 September 23rd, 2015
Plastic packaging is one of the most popular and popularly employed means of packing in the modern age, it is literally used for everything. Its semi-elastic, lightweight, waterproof, and impact-proof nature makes it an ideal choice in any industry for packing and storing all sorts of products. For obvious reasons, one of the most popular materials stored and package in plastic is food, although things like cosmetics, clothing, and industrial tools are likewise packaged in plastic, food businesses rely almost solely on plastic packaging.
Its prolific use has revolutionised plastic and the packaging industry, and all industries that use it, and there are now a myriad of different packaging solutions to choose from. Here are some quick tips to remember when choosing the right kind of packaging and plastic for your business:
A Quick Look at Picking the Right Plastic Packaging for Food and Beverages
When it comes to food service, specialised packaging is necessary, and plastic is perfect for this purpose. Thankfully, food-grade plastic is available for all packaging needs. Unlike standard plastic, food-grade plastic is devoid of toxic additives, colouring agents and other substances that may leach into food and possibly contaminate it.

Industrial Plastic for Packaging of Goods and Parcels
Industrial-grade plastic is far more versatile as a packaging when compared to food-grade plastics, chiefly because its standards are less stringent. If you're considering selling or otherwise packing assortment of goods in plastic for a non-food business or for personal use, then there is a very wide range of industrial plastics and packaging that you can opt for.

Investing in other Types of Plastics for Packaging
Consider investing in affordable plastic packaging made of PVC – a tear-resistant, lightweight compound that can be dyed an assortment of colours or left completely transparent for easy viewing of the product. Due to the aesthetic and practical nature of PVC, it is a prime choice for all sorts of product packaging options. Like all plastic packages, these can be moulded to any desired shaped and specifications and is 100% water-resistant. Where can you avail of all these types of plastics and package solutions?

Fusion Packaging offers exactly this type of packaging solutions for home, office, and for industrial uses. You are invited to visit our Company's expansive catalogue of packaging solutions; we have something for every business, and for every packaging need. Never fall short of the right packaging material for your products and personal items, plastic is really the best option.
Find out how Fusion Packaging can streamline your PVC packaging supply and cut your costs.
Unit 1/2 Kinwal Court, Moorabbin 3189 VIC Australia
Phone: +61 3 9553 2777
Fax: +61 3 9553 2577
Optimized by NetwizardSEO.com.au