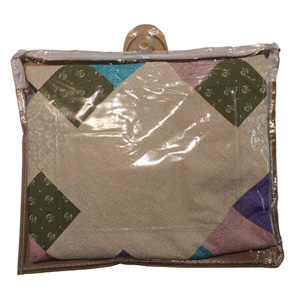 October 12th, 2015
Cosmetic packaging is more than just containers to secure cosmetics. This type of packaging has a vast amount of benefits and uses that can be applied to a variety of packing needs. From novelties in 3D designs to Eco friendly double polished clear phthalate free PVC materials, cosmetic packing is a new innovative solution.
Personal Care Packing

Designers for cosmetics and personal care packaging expertly fashion containers that are ideal for the needs of the consumer. There are four crucial areas that define the ideal packaging design:
Innovative
Support and cultivate desire
Inspire visions of the consumer's lifestyle
Exemplify numerous brand values such as fashion and attainable luxury
Clever packaging always considers product design. From the initial onset to completion, creative assembly and state-of-the-art material knowledge delivers a catalyst for ultimate packaging.
Sustainable Options

Sustainable business practices are on the rise and for good reason. Eco friendly packaging can reduce the environmental impact by the use of sustainable materials such as phthalate free PVC. In addition, sustainable options can also be chic and stylish. In fact, many environmentally receptive designs are intriguing and in vogue with fashion.
Functional and Captivating

Cosmetic package designs need to be functional, captivating and stylish. At first, the design may seem spontaneous. But in actuality, the enterprise requires brilliant creativity, keen study on trends and knowledge of technical structure and materials that are applicable.
Moreover, effective packaging needs to make a personal impact on consumers, from onset to lasting impressions. Therefore it is crucial that the design is well thought out and craftily articulated.
Important Applications for Cosmetic Packaging
When it comes to advanced cosmetic packing, there a many styles and shapes to choose from. In truth, the wide variety of packaging options makes it simple to fit the needs of businesses and consumers. Today's packing choices for cosmetics and personal care range from drawstring to 3D designs, plus heat sealed seams and clear material for optimal viewing are important features. The variations are insurmountable.
Drawstring Cylinder Bag – This type of packaging is ideal for traveling and everyday use. The drawstring cylinder bag is perfect for holding a variety of cosmetics and can also be used for toiletry items, travels needs like toothpaste and sample shampoos, gift items and promotional products.
Clear Zipper Bag – The perfect packaging for household and traveling needs such as sewing essentials, bed and bathroom needs and small school supplies like erasers, pencils, sharpeners and scissors.
Accessory Bag – The accessory bag is a multi-purpose packaging design for functional displaying and home organizing. It has two metal snaps on the flap for easy closing and a hanger on the top. The handle makes it simple to display products and is a user-friendly option for consumers. For home use this style of packaging can be utilized in all rooms of the house. It is perfect for small bathroom items, tiny kitchen accessories, miniature craft items and more.

Other Types of Functional Cosmetic Packaging
Some of the many types of functional cosmetic package options include zipper bags with sturdy rope handles or a hanging loop, snap on flap bags, security purse zipper bags and streamline slider zipper bags for easy and economical packing.
Find out how Fusion Packaging can streamline your PVC packaging supply and cut your costs.
Unit 1/2 Kinwal Court, Moorabbin 3189 VIC Australia
Phone: +61 3 9553 2777
Fax: +61 3 9553 2577
Optimized by NetwizardSEO.com.au