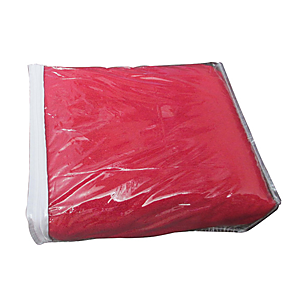 December 11th, 2015
Vacuum packaging is an effective method for packaging all types of items in an environment void of air. First, you place your products in a plastic-film package, and then a special machine sucks out all the air from the package before you seal it. Packaging such as this is ideal for all types of products from food to sweaters. Refer to our list of benefits below to learn why you should consider plastic vacuum packaging to protect your merchandise.

1. It Extends Shelf Life
Vacuum packing products will extend their shelf life by keeping them free from dirt, debris and other harmful substances, especially with food products. You can even freeze items that are in this type of packaging since the plastic packaging is durable.
2. Protect Products from Bacteria and Fungus
Products will receive adequate protection against bacteria and fungus when they are in a plastic vacuum package. For this reason, you guarantee the safety of food products for human consumption. You also keep mold from forming on cloth items, though, when you package them in a vacuum environment since you prevent all moisture from dampening the items.

3. The Ability to Stock Shelves with Additional Products
Plastic vacuum packaging provides you with the ability to stock additional products on your shelves. Since the air does not take up space in this type of packaging, the packaging requires less space on your shelves. As a result, you will find it easier to stock enough products to keep up with the demands of your customers.

4. Cost-Effective Packaging
Vacuum plastic packaging is a low-cost method for presenting and protecting your products. For a minimum investment, you will be able to enclose a large number of products in their own air-free environment.
5. Products Will Not Cost Extra to Ship
Plastic vacuum packages are lightweight to the point that they do not add extra cost to the shipping price for your products. You will save money transporting the products to your stores or warehouses, and your consumers will discover that their shipping costs are highly affordable for their budgets.
Discover all the above advantages and other ones for plastic vacuum packaging with your own products. When you do this, you will increase the efficiency of your packaging efforts to the point where you will increase your profits. In addition, customers will always receive your products in ideal condition for their use each time they make a purchase from you.
Find out how Fusion Packaging can streamline your PVC packaging supply and cut your costs.
Unit 1/2 Kinwal Court, Moorabbin 3189 VIC Australia
Phone: +61 3 9553 2777
Fax: +61 3 9553 2577
Optimized by NetwizardSEO.com.au